It's great to see how a need is being filled by the book, So All Can Learn: A Practical Guide to Differentiation. Early results are good as the book has reached

#1 in Amazon

categories several times. Currently, 1st (paperback) and 5th place (kindle).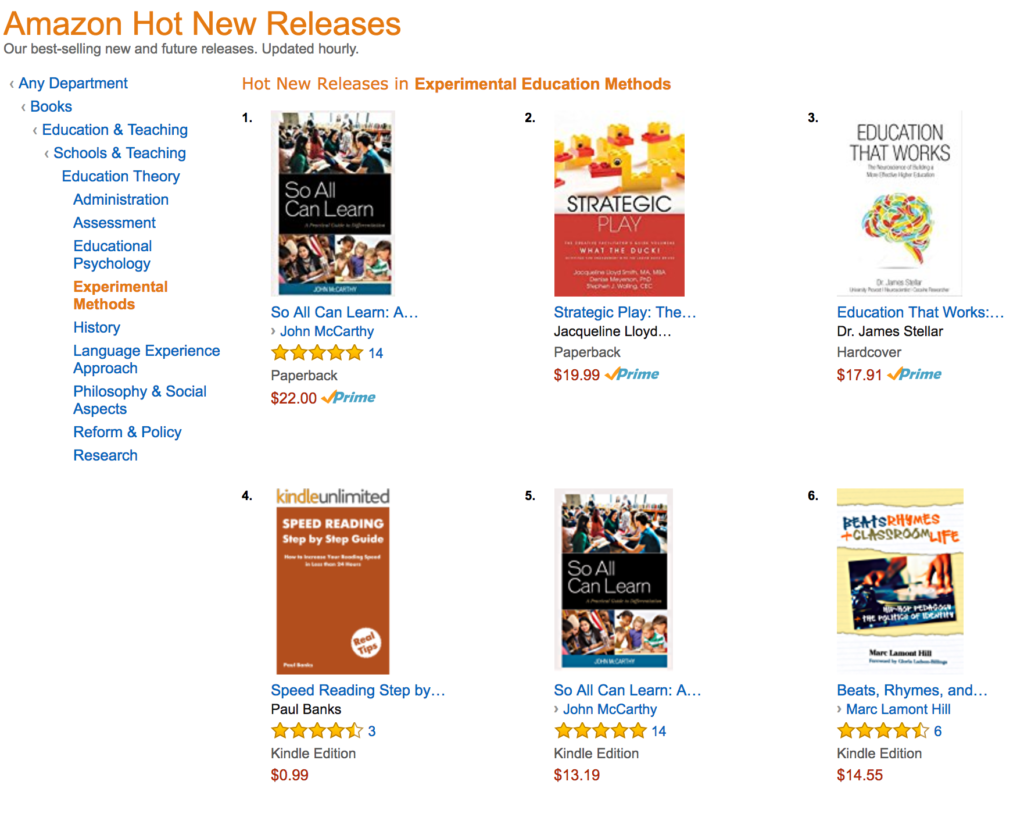 It's a humbling experience to see that the book ideas are compelling enough for others find value. I will continue to strive towards maintaining that faith.
To this end, here are two articles I've recently written to support student learning and agency: